Hello and welcome to BestPhoneSpy. My name is Jack Gillman and I've been in the spy software industry for almost 10 years. Over the years.
Table of contents
Now that the installation has been done successfully, you will finally discover the truth.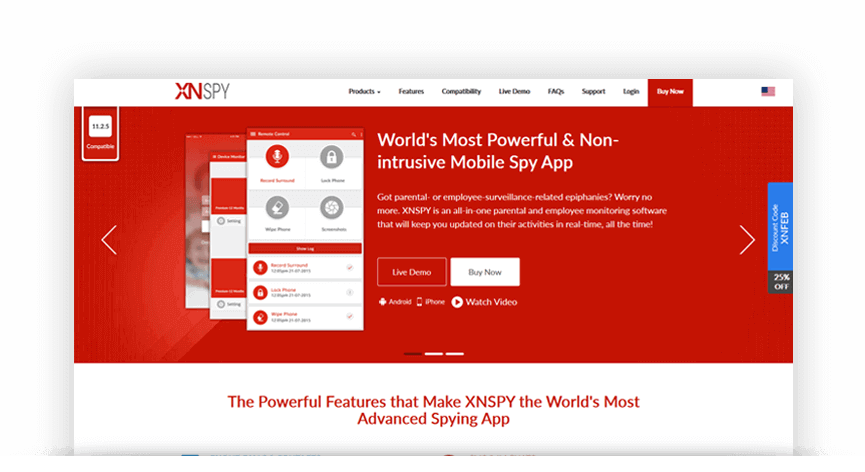 Open your control interface on the PC spy software , and start viewing the recordings of the activity and the keyboard, but also make remote screenshots, take photos with the webcam, or make audio recordings: almost anything is possible with FIREWORLD Controller. But you can also hack passwords remotely , thanks to the PassW tool whose job it is to recover them from web browsers, or even make remote screenshots. What functions does this spy software possess? Parental supervision can also be achieved by the function designed for spying on real-time activity , to know immediately what your wayward or disobedient teenage children are up to.
In addition, the remote control function without permission enables you to send a wide variety of commands, providing a full range of functions, such as sending messages remotely , blocking the mouse, opening URLs, etc. Toggle navigation.
Best Monitoring Software of - Computer, Internet Tracking | Top Ten Reviews
A PC spy software program to monitor a computer. A PC spy software free of charge!
Best Spy Apps for Android & iPhone.
Spying Software, Internet Spy Software, Undetectable Spyware.
Part 2. How to Use the Undetectable Spy App for Android.
6 Best Spy Apps for Android & iPhone []: Hidden Phone Trackers.
So, have we convinced you? Normally spy software need to be installed under a Windows Administrator account to have full permission to function correctly, while keylogger hardware does not need this at all! In conclusion, both of them have strongpoints and disadvantages simultaneously. You'd better take all things into consideration carefully before making the choice.
Best Spy Apps for Android & iPhone
It will automatically lead users to download the latest regcode for free, and allows users of "SpyAnytime PC Spy" to upgrade with great discount. Fully Compitable with Windows 7, 8 and 10! Remote Spy is our award-winning remotely deployable spy software which allows you to monitor your computer from ANY location through the Internet - regardless of whether the target remote computer is online or offline!
It could be installed on a remote PC through an email attachment, no physical installation is needed, and you can remotely uninstall it VERY easily - just need a single click in your console!
Best SPY phone application that you need
Parents can monitor and listen to the surrounds and conversations of kids and teens via their cell phone MIC having complete, affirm and accurate control over it. This will really help them out to protect their kids and teens form drug abuse and even from the real-life predators if they are surrounded with. You can remotely listen to the phone surrounds by using the Ogy live surround listening tool.
A PC spy software program to monitor a computer
It empowers the user to get control over the target cell phone microphone of android and user will be able to know what is happening in the surroundings of the target device. Install the cell phone monitoring app on the target device having physical access and when you are done with it successfully use the keys that you have got at the time subscription.
Furthermore, you need to get access to the OgyMogy online control panel and find out the Ogy monitoring tool. Make a click on it and use Ogy live surround listening. Now connect it with the target device MIC and you will be able listen to the live conversations and surrounds voices in real-time.